Abe Fabela, Owner of San Antonio Pet Doors
Let Your Dog Enjoy Freedom with the Best Pet Door
You love your pets, there's no doubt about that, so give them the gift of health and vitality with a Hale Pet Door. When your dog can get out to 'take care of business' when the urge happens instead of having to wait until you get home or have time to let him out, he'll be at less risk for urinary tract and digestive issues. Having a healthy pet is reward enough, but not having to pay expensive vet bills is another benefit.
An Energy Efficient Hale Pet Door Can Lower Your Utility Costs
Instead of opening your full-sized entry door every time your pet wants to come or go, the Hale Pet Door double flaps push open just enough to let your dog safely come and go, then close immediately keeping your conditioned air in.
The Choice is Yours –A Dozen Sizes, 4 Colors, 6 Applications
No matter where you want your Hale Pet Door installed, San Antonio Pet Doors can find the right size, color or model that's perfect for your pet, lifestyle and home.
To make sure you're getting the right size for your dog, be sure to measure your pet's height at the top of the shoulder (withers) and width at the broadest part of the body. Height is most easily measured by marking your dog's height on your leg, the couch or wall then measuring. Your dog should have at least 1" clearance (2" is preferable) above the shoulders at the installed pet door height. Width can be noted by opening a door to the closest standard Hale Pet Door width: 6 ½", 8 ½", 10 ½", 11", 14", 15 ½" keeping in mind that you want your pet to have clearance on both sides, so he's not rubbing which can create sores.
Hale Pet Doors are available in 4 colors of frames, and you can have different colors inside and out at no extra charge.
You can have your Hale Pet Door installed in
All types of Walls: Stucco, Brick, Siding, Concrete
All kinds of Doors: Wood, Steel, Fiberglass, True French/Multi-Lite
Screen Doors, Screen Porches, Pool Enclosures
In-Glass for Sliding or Swing Doors
Pet Door Inserts for Window and Sliding Glass Patio Doors
San Antonio Pet Doors' Abraham Fabela is Highly Qualified and Guarantees Your Satisfaction
Abe wants you and your pet to be happy with your new pet door installation, so he promises not to leave your home until you are 100% satisfied.
Abe has been building homes from the ground up since 2001. He is a Master Plumber, so he takes his work very seriously.
Because Abe shares his home with his dog, Blue, he understands what an important part of your family is your pet is and will strive to meet all of your needs.
As US Military Veteran, Abe knows the importance of service and a job well done. Besides his dog, Abe shares his home with his beautiful wife and their 4 kids – 2 of whom are currently serving in the US Navy.
Why Choose a Hale Pet Door?
In Abe Fabela's own words: "I install Hale Pet Doors because they are the best doors on the market. While some may come close, they don't beat Hale Pet Doors."
Get Your Pet Started on the Road to Freedom, Health and Happiness. Call San Antonio Pet Doors at 830-488-7629 today!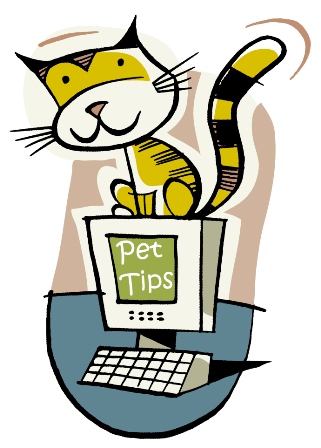 Check out these tips to enhance the lives of your pets at Hale Pet Door Pet Tips.
"I strive to pair together excellent customer service with an extremely high quality product!"
- Abraham Fabela, Owner of San Antonio Pet Doors